Hi – I'm Shannon!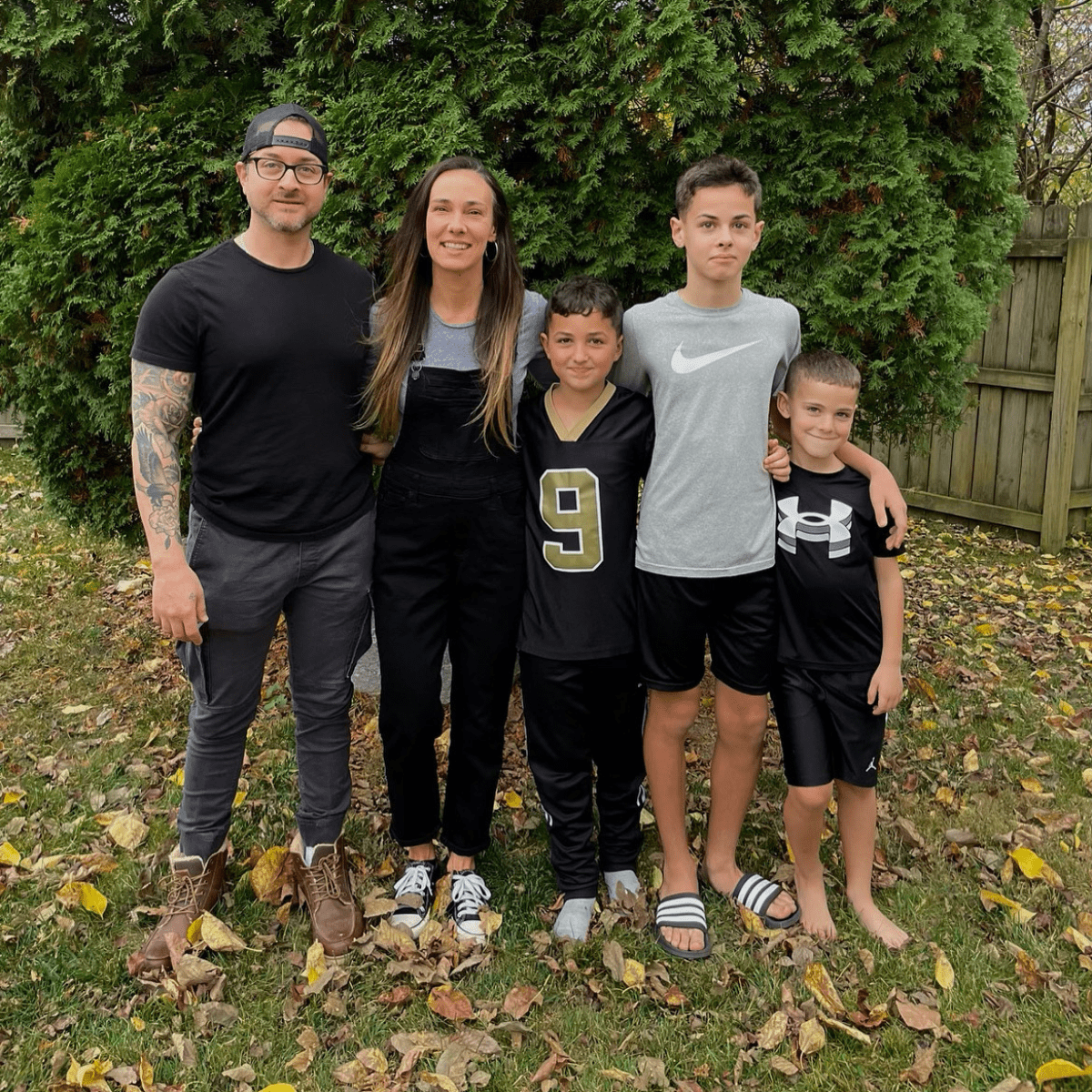 I'm a work-at-home wife and mom to 3 active boys. Our family recently relocated to Columbus, Ohio and are making our home in the Midwest. Since a young age, I've had a deep love for food, with many of my favorite memories revolving around sharing a meal with special people. Food is how I interact with the world – it's the vehicle through which I serve and nourish the people around me.
My family eats a homemade dinner together around the table each evening, but as a busy working mom, I have specific criteria for the food that I cook.
What You Can Expect From My Recipes
Meals that taste good
Meals that are healthy
Meals that are quick & easy
Meals that are budget-friendly
Meals that are kid-friendly
Meals That Taste Good
Above all else, I want my food to taste good. After being raised on a variety of ethnic foods as well as having lived in New Orleans for 11 years, my family and I have come to enjoy bold and intense flavors. For those who prefer a little less flavor, you can always reduce the spices I use to suit your own taste.
Meals That Are Healthy
These days, "healthy" means something different to everyone. What I mean when I say 'healthy,' is a meal with about 4 ounces of protein and 4 (or more!) ounces of vegetables with a little bit of fat from cheese, oil, protein or sauces for good measure. I personally don't eat a lot of carbs or grains but my husband and 3 growing boys do, so while I may eat a dinner with cauliflower rice, I'll make jasmine rice for my people while we all enjoy the same main dish, just served in different ways.
Meals That Are Quick & Easy
As a busy working mom with a blogging side-hustle, I don't have a lot of spare time. Especially on weeknights when we have chores and homework to get done. This means that all of our meals must be quick and easy to put together. Most of the recipes on this site come together in 30 minutes or less. I'm also a huge fan of slow cooker and sheet pan meals since they cook hands-free while I do other things.
Meals That Are Budget-Friendly
I use ingredients that are budget-friendly so that my meals are affordable, even for larger families. This means I use a lot of ground meats and chicken as proteins, utilizing more expensive cuts of beef or seafood on an occasional basis.
Meals That Are Kid-Friendly
Every now and then I'll feed the kids sandwiches so I can make something more sophisticated that my husband and I are craving, but on a daily basis our family all eats the same meal together. Each of my kids have slightly different preferences but they all tend to not love things that are all mixed together like casseroles and some soups. Therefore, I do a lot of meals with separate components of protein, vegetables and carbs with sauce on the side so that the meal can easily be adjusted so that everyone can enjoy what they like and I don't end up making separate meals.
Everything in Moderation
While in general all of my recipes follow the rules above, I also believe that indulgences should be enjoyed in moderation to keep life fun and enjoyable. So every now and then I'll splurge on a pricey ingredient, post a recipe that my kids won't eat or serve something that is heavier than I normally eat.
My Mission
I want to provide you with tasty, nutritious and approachable recipes that will remove your dinnertime stress and free you up to actually enjoy home-cooked meals with the people around you. There is no greater honor for me than someone enjoying one of my recipes! Therefore, if you make a recipe you find here, please tag me on social media to let me know.
With so much information available to us these days, I'm grateful that you've chosen to spend some of your valuable time on my site! I wish I could sit down and share a good meal and interesting conversation with each person who visits my little corner of the internet, but since I can't, let's at least be friends on social media and get to know each other a bit!